(alexanderwang.com & style.com)
It's the it-bag of the season and I must say I'm in love. Good thing is that Zara made a look-a-like. Couldn't find it at any Zara first....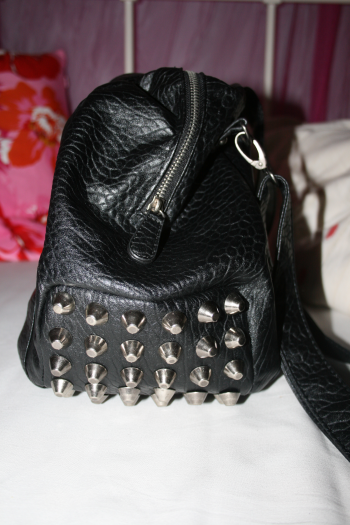 ..but yesterday I've found it. It's not the same like the real one, the 'studs' are silver and they're less 'studs'. But it's a nice bag..